Cleared for Connection: Refurbished and Used Router Suppliers
Are you looking for high-quality Refurbished and Used Router Suppliers? Green IT Soluzione is the answer. Green IT Soluzione is a Refurbished and Used router Supplier that offers high-quality Routers in Punjab, India.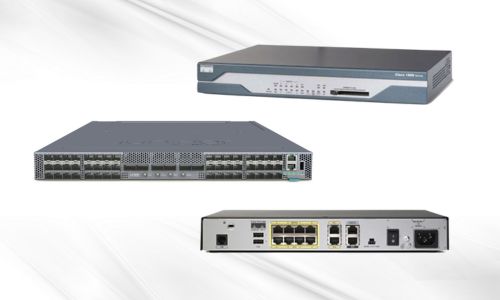 Small businesses cannot afford expensive items, so we provide refurbished and used routers at a reduced rate. We do not compromise product quality to save money. Our technical team will ensure that the router is thoroughly tested and performs as if it were new. Contact Green IT Soluzione if you are looking for a Refurbished and Used Firewall Supplier.
A router is a device that finds an easy way to deliver data to multiple computer networks. It determines the best and quickest pathways for data to reach its destination quickly.
Key Features of a Router:
Traffic Direction: A router functions similarly to a traffic controller. The router will transfer data to the appropriate location based on where it needs to go. and ensure that data is delivered to its proper destination.
Connectivity: Routers allow you to connect different devices in a network. All devices can communicate with each other easily.
Network Segmentation: The router separates the network into parts for security and operational status. This separation offers a layer of protection while also improving how the web works.
Configuring a Router - Step-by-Step Guide
A router needs to be configured to maintain optimum performance and security.
Connect a router to your computer. Use cables to connect the router to your computer.
To view the configured page, you must enter the router's login and password after entering its IP address in a web browser.
Configure your router's internet settings to check how it connects to your internet service provider.
Set up local network settings, like an IP address.
Keep your WiFi network safe by changing the router's login details.
Set up port forwarding if necessary to allow specific apps or services to communicate through the network.
Check the router manufacturer's website for updates and install them to guarantee you have the most up-to-date functionality and security.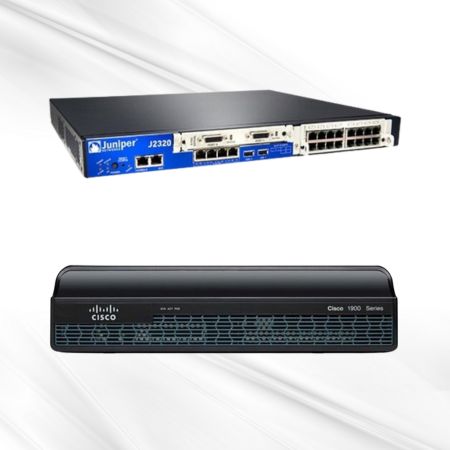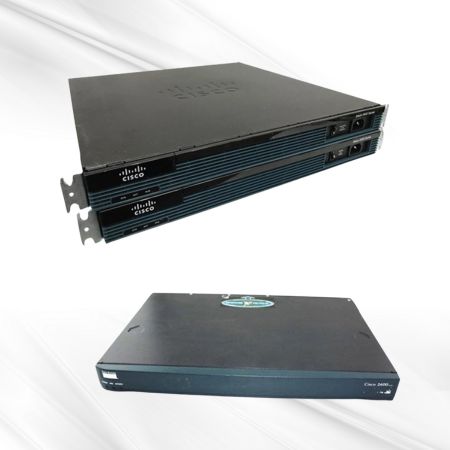 Types of Routers
Wired routers

To provide your home with the broadest coverage possible when upgrading to the next level of wireless, you'll need the correct router. Your desktops, laptops, TVs, and other devices can connect to the internet more effectively, thanks to the router.
For a home network that covers a large region, including offices and homes, a wired router is appropriate. If you have a wired router, you can put it in the central area of your house or office. These routers can ensure a consistent signal across your entire home.

Wireless Routers

Many users use wireless routers to connect to the web. It links computers, cellphones, tablets, and other gadgets to the internet. It sends out a wireless signal that the object afterward receives. Wireless routers are not wired in any way.
The majority of people would want to set up a wireless network inside their homes and link all of their devices to the internet. Furthermore, there are numerous types and models of wireless routers. While others are more expensive and have more incredible features, some are more economical and have more essential characteristics.

Core Routers

These core routers are made to handle the rising needs of the global internet. The routers are appropriate for cloud networks, network service providers, and enterprise data centers. Excellent bandwidth and speed are provided.
A network's middleman is a core router. Large businesses that seek fast internet connections and have many devices also use these Core routers.

Edge Routers

Data packets frequently arrive at these routers as their final destination. Data packets are guaranteed to reach their intended goal thanks to traffic control.
Data packet filtering, traffic management, firewalls, load balancing, and other duties are within their purview. Additionally, a network grid's edge contains the routers. They link to core routers and go by the name of gateway routers.

VPN Routers

VPN routers are unique routers that are used in households and offices. The router includes a built-in VPN function.
They are utilized when a private network needs to be established. The most recent software enables you to connect to numerous devices and manage VPN connections.
Why choose our routers? Here are some compelling reasons:
A router has multiple ports that permit switches and other devices to connect. It contains an antenna that is utilized to expand the wireless networks you have.
It includes RAM, ROM Memory, an LED (activity indicator), Controller chips, and a power section.
Solutions: Green IT Soluzione offers cost-effective Routers for small businesses, individuals, and organizations. We are saving you money without sacrificing performance.
Quality Assurance: Our technical teams are sharp in their job; they thoroughly test refurbished and used routers and prepare them for usage as if they were new routers.
Sustainability: By purchasing refurbished and used routers, you are assisting in the conservation of the environment by minimizing electronic waste.
Wide Selection: Green IT Soluzione has an extensive collection of routers from various brands and models, allowing the client or customer to decide their needs.
Expert Guidance: Our expert team will assist you with your product and provide you with appropriate product information from which to choose.
Customer Satisfaction: Green IT Soluzione's goal is customer pleasure and trust to build long-term client partnerships.
Green IT Soluzione can meet all your networking needs, whether for a small business, at home, at the office, or elsewhere. We provide refurbished and used products. We offer original quality, low cost, and excellent performance. Green IT Soluzione is a reliable supplier in Punjab, India. For additional information, please get in touch with us right away.
If you're looking for inexpensive and dependable routers in Punjab, India, browse our catalog at Green IT Soluziones. For additional information on how to optimize your network infrastructure, see our brand pages for Juniper Router and Cisco Routers respectively.
Refurbished Router in Punjab, India
Someone has previously used refurbished routers; Green IT Soluzione makes them new by adding new parts, testing and evaluating performance, and doing performance checks. By purchasing a refurbished Router, you are helping to create an eco-friendly world by reducing electronic waste. It is inexpensive for those who prefer to spend less money. It can be used in workplaces, buildings, food courts, and shopping malls, among other places. Green IT Soluzione is a refurbished and used router supplier that offers high-quality refurbished routers that perform as well as new routers at a low cost.
Used Router in Punjab, India
Used routers are previously owned networking devices used by someone and are now for sale. These routers continue to function correctly. Green IT Soluzione refurbishes used routers without sacrificing router quality. We are a refurbished and used router supplier who sells used routers after testing, caring for, and keeping them. It is a wonderful alternative for individuals looking for low-cost network equipment.
Refurbished and Used Routers with reduced prices are offered by Green IT Soluzione. We also have another platform where we sell a variety of Router from different manufacturers, including
Used Juniper Routers
Used Cisco Routers
Refurbished and Used Cisco Router
Refurbished and Used Juniper Router
Green IT Soluzione strives to provide top-notch customer service and premium goods.
Why Choose Green IT Soluzione
Green IT Soluzione is the largest supplier of used and refurbished routers.
We provide high-quality refurbished and used routers.
Our refurbished and used routers are cost-effective, and we contribute to a more environmentally friendly atmosphere.
Green IT Soluzione is located in Punjab, India.
We are reliable suppliers, and we deliver on time.
We supply various types of brand products and fast-availability products for customers.
Our professional team is very talented in their work and assists consumers with their confusion.
Contact us right away if you want to connect with us.
We Supply Our Products At The Following Cities Of Punjab
Abohar, Amritsar, Barnala, Batala, Bathinda, Firozpur, Hoshiarpur, Jalandhar, Kapurthala, Khanna, Ludhiana, Malerkotla, Moga, Muktasar, Pathankot, Patiala, Phagwara, Rajpura, and Sangrur.
Benefits of Choosing a Refurbished and Used Router
Both people and organizations might profit from buying a refurbished or secondhand router because of its many advantages. Here are a few significant benefits:
Cost Savings
Reliability
Environmentally Friendly
Wide Selection
Similar Features
Cost-Effective Upgrades
Warranty and Support
Immediate Availability
Great for Testing
Suitable for Backup or Redundancy
Refurbished and used routers are less expensive than new ones. The old router works and is the same quality as the new one. Our Green IT Soluzione worked with refurbished and used routers to improve quality and performance through testing and restoration. We are a low-cost supplier that is ideal for individuals and small businesses. We actively participate in creating an environmentally friendly environment by decreasing electronic trash. Green IT Soluzione suppliers in Punjab, India, provide a diverse choice of router models and brands. Furthermore, refurbished routers from Green IT Soluzione have features similar to new routers, such as WiFi capabilities, security features, and support for various networking protocols. With a wide range of options, it's a beautiful option for meeting your networking needs in Punjab, India.
Contact Green IT Soluzione in Punjab, India, for your reconditioned and used router requirements. Please get in touch with us if you require solid networking solutions at a reasonable price.
Read More : Refurbished and Used Router Suppliers in Rajasthan