Premium Selection of Used and Refurbished Storage Server Suppliers
Green IT Soluzione, located in Karnataka, India, is your trusted partner for providing budget-friendly Used and Refurbished Storage Servers. Green IT Soluzione Suppliers is committed to providing high-quality, lasting solutions to our customers. We are the primary choice for all your Used and Refurbished Storage Server Suppliers.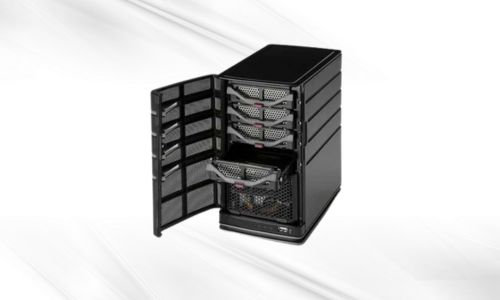 Storage servers are specialized computers that store, manage, and access data quickly over a network. They are also known as file or network-attached storage (NAS) servers. Businesses rely heavily on them because they're critical to keeping a company's information as secure and user-friendly as possible.
Types of Storage Servers
NAS (Network-Attached Storage): NAS servers, also known as network-attached storage, are similar to unique boxes that connect to your computer network. They simplify data storage and access, which is perfect for small and medium-sized enterprises.
SAN (Storage Area Network): Storage area network (SAN) servers are comparable to super servers for large businesses. They are ideal for managing large amounts of data and crucial activities since they are speedy and may be shared by many computers.
DAS (Direct-Attached Storage): Direct-attached storage, or DAS, refers to servers connected directly to a single computer and acting as storage assistants. They are speedy and are frequently utilized in home and small business computing environments.
Diverse Applications of Storage Servers Across Industries
File Storage and Sharing: Storage servers provide a central repository for storing files and documents, facilitating easy sharing and collaboration among users in an organization.
Data Backup and Recovery: They must create backups of crucial data to prevent data loss due to hardware failures, human errors, or natural disasters.
Database Hosting: Storage servers often host databases, supporting applications, and services that require efficient and reliable data storage.
Media and Content Streaming: They store and serve multimedia content and enable video and audio streaming services and content distribution networks (CDNs).
Virtualization: Storage servers provide shared storage resources for virtual machines (VMs), improving resource utilization and scalability in virtualized environments.
Archiving: Organizations use storage servers for long-term data archiving to meet regulatory compliance requirements and preserve historical records.
Cloud Storage: Many cloud service providers use storage servers to deliver scalable and secure cloud storage solutions accessible over the internet.
Email and Messaging: Storage servers store email messages and attachments, ensuring reliable email communication for organizations.
IoT Data Storage: The Internet of Things (IoT) generates massive volumes of data, which storage servers manage and store for analysis and insights.
Healthcare Data Management: Storage servers securely store electronic health records (EHRs), medical images, and patient data for healthcare providers.
Financial Services: Financial institutions use storage servers to securely store transaction records, customer data, and financial reports.
These are only a few examples of how storage servers' adaptability enables them to meet the unique requirements of many sectors and applications, making them an essential part of contemporary IT infrastructure.
Where Storage Servers Are Used and What They Do
Many places employ storage servers, which are similar to large computer storage cabinets:
Companies, both large and small:

File Storage: They maintain orderly company files accessible to anyone.
Backup: To keep essential data secure, they make copies of it.

Homes:

Media Storage: They keep pictures, videos, and music at home.
Streaming: You can access your media from anywhere in your house and view or listen to it.

Universities:

Archiving: They keep old documents and research for a long time.
Hospitals keep patient information secure and accessible by keeping patient records.

Media and Movies:

They save all the internet movies and TV shows you watch.

Research:

They assist scientists and researchers in maintaining and analyzing data.

Shops & Retail:

Inventories: Stores employ them to keep track of the goods they possess and sell.

Government and Public Stuff:

Security: They aid in maintaining the security and privacy of government information.

Cloud Services:

Online Storage: These services allow you to save things online, such as your photos or papers.
Storage servers function as huge digital closets that store and arrange data for various purposes, from your house to your business and beyond.
A website where you can find out more about Used and Refurbished Storage Servers Suppliers.
Refurbished and Used Storage Servers: Making Informed Choices
Modern IT infrastructure must include storage servers because they act as digital vaults for essential data. Businesses frequently choose between refurbished and used storage servers to best service their unique needs. Let's examine the benefits, drawbacks, and crucial factors for each option:
Advantages:
Cost savings: Compared to buying brand-new equipment, refurbished and used storage servers are more affordable, making them a wise decision for companies.
Sustainability: By choosing used or refurbished servers, you support environmental initiatives by extending the lifespan of current gear and lowering electronic waste.
Availability: These servers are frequently ready for deployment immediately, minimizing downtime and advancing project schedules.
Disadvantages:
Limited Warranty: Refurbished and used servers may have a lower warranty period than new ones. To provide further confidence, certain vendors do offer extended warranty options.
Potential for outdated Technology: Depending on the model, these servers could have obsolete hardware or software, impacting performance and compatibility.
Maintenance History: It can be challenging to evaluate the maintenance history of used servers, resulting in hidden problems that might only be discovered after deployment.
Note: Green IT Soluzione only provides high-quality used and refurbished storage servers. We are trusted suppliers because of our commitment to our customers to give budget-friendly used and refurbished storage servers.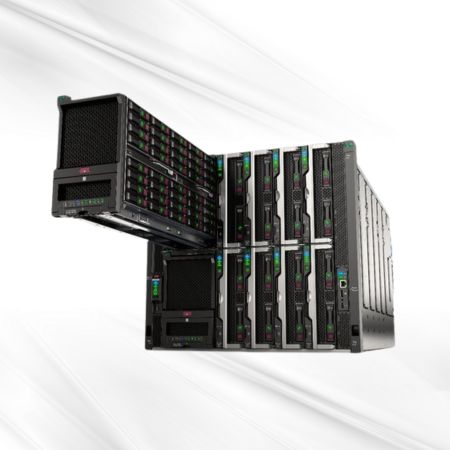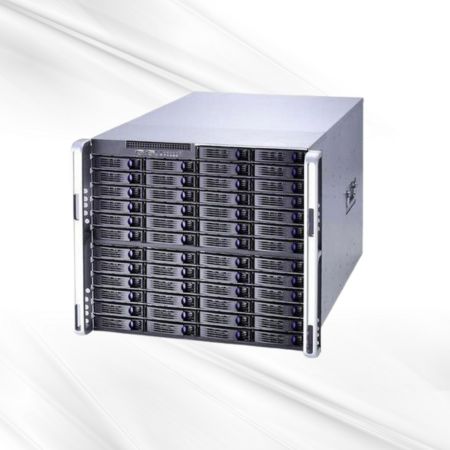 Difference Between Used and Refurbished Server Storage
Regarding server storage solutions in Karnataka, India, Green IT Soluzione is a trusted supplier offering used and refurbished options. Here's a brief comparison:
Used Server Storage:
Used servers are pre-owned and typically sold as-is.
They may have varying degrees of wear and tear.
Maintenance history can be uncertain.
Often available at lower prices.
Suitable for those on a tight budget.
Refurbished Server Storage:
Refurbished servers are carefully inspected and restored to like-new condition.
They undergo thorough testing and quality checks.
Often come with warranties and guarantees.
A bit more expensive than used servers.
Ideal for businesses seeking reliable and cost-effective solutions.
Whether you choose used or refurbished server storage from Green IT Soluzione, you can expect quality and value tailored to your needs.
Server Storage Capacity:
Assess and plan your storage needs effectively.
Avoid data-related issues with a suitable storage capacity.
Green IT Soluzione offers various storage options tailored to your requirements.
Storage Server Downtime and NetBackup:
Prevent server downtime from disrupting your operations.
NetBackup ensures data protection and accessibility even during downtime.
Green IT Soluzione's expertise ensures your data remains secure and always available.
For top-notch server storage solutions in Karnataka, India, trust Green IT Soluzione's expertise and tailored options.
Server Storage Lifespan: Used vs. Refurbished Components
The lifespan of used and refurbished server storage can vary due to several factors, making it essential to consider their longevity carefully. Green IT Soluzione, a trusted supplier in Karnataka, India, and a leading provider of server storage solutions, offers valuable insights into these considerations:
Used Server Storage:
The lifespan of a used server storage component depends on several factors, including its age and prior usage history.
Older used components may have a shorter lifespan, as they have already undergone considerable wear and tear.
The quality of maintenance and care it received from the previous owner plays a crucial role in determining its durability.
A used server storage component can provide cost-effective solutions for several years when handled with proper care and regular maintenance.
Refurbished Server Storage:
Refurbished server storage undergoes meticulous inspection, repairs, and quality checks performed by professionals before being made available again.
Refurbished components often come with warranties, providing peace of mind regarding their reliability and performance.
Their remaining lifespan can be extended compared to used components due to the thorough refurbishing process, which addresses any issues.
The actual lifespan of refurbished storage depends on various factors, including the component's age at the refurbishment and subsequent usage.
We Supply Our Products At The Following Cities Of Karnataka
Bengaluru, Mysore, Hubli-Dharwad, Mangalore, Belgaum, Gulbarga, Davanagere, Bellary, Bijapur, Shimoga, Bidar, Hassan, Bhadravati, Chitradurga, Kolar, Mandya, Chikmagalur, Gangawati, and Bagalkot.
Why Choose Green IT Soluzione as Your Server Storage Supplier
At Green IT Soluzione, we're your trusted supplier for Used and Refurbished Server Storage in Karnataka, India. Here's why you should pick us:
We Know Server Storage:

Our team knows server storage inside and out. We're experts in used and refurbished options and can help you find your needs.

Quality You Can Trust:

We take quality very seriously. We carefully inspect our used server storage to make sure it's top-notch. Our items are trustworthy, therefore you can rely on us.

Lots of Choices:

We have an extensive selection of server storage. Whether you want budget-friendly used storage or the assurance of refurbished solutions, we've got you covered.

Good Prices:

We get that budgets matter. Our prices are competitive, so you get superb storage solutions without overspending.

We Put You First:

Your happiness is our priority. We listen to your needs, suggest options, and support you.
For your Used and Refurbished Server Storage needs, choose Green IT Soluzione as your trusted supplier. We're here to help your business and the environment.
Read More : Refurbished and Used Storage Server Suppliers in Kerala