Economical and Eco-Friendly Used and Refurbished Switches Suppliers
Green IT Soluzione is a reputable Used and Refurbished switches Suppliers in Jharkhand, India. They stand out in the market thanks to their dedication to sustainability and quality.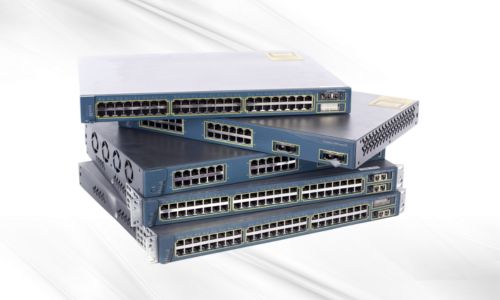 A dependable and effective network infrastructure is essential for organizations and individuals in today's connected world. Local area networks (LANs) and other networks rely on switches to ensure smooth data flow.
Network switch types:
Unmanaged Switches: These simple plug-and-play switches are great for tiny settings. Although they lack sophisticated capabilities, they are inexpensive and straightforward to set up.
Managed Switches: Managed switches are intended for more extensive networks and provide more management and flexibility. They have characteristics including Quality of Service (quality of service), security protocols, and VLAN support.
Switches at Layers 2 and 3: MAC addresses are used as the basis for forwarding decisions made by Layer 2 switches at the data connection layer. On the other hand, layer 3 switches work at the network layer (IP) and have more sophisticated routing capabilities since they can route data based on IP addresses.
Benefits of Using Switches:
Performance: Switches allow faster data transfer and less network congestion, improving general performance.
Access control lists (ACLs) and port security are security features managed switches offer, protecting your network from illegal access.
Scalability: Adding more switches and devices can quickly expand your network, making it very scalable.
Switches are renowned for their dependability and uptime, essential for companies that depend on constant connectivity.
Switches are the foundation of contemporary communication, ensuring data flows smoothly in our wired society. Understanding the types, advantages, and proper switch selection is crucial for optimum performance and security, whether managing a vast corporation or setting up a home network.
Green IT Soluzione: A Trusted Supplier
Here are some reasons to use Green IT Soluzione:
Quality Control: Green IT Soluzione carefully examines and tests each switch to ensure it satisfies strict requirements before listing any product. This stringent testing guarantees Customers to obtain fully functional and dependable products.
Green IT Soluzione provides a wide range of switches from top manufacturers, allowing businesses to select the switch that best satisfies their needs.
Competitive Pricing: Because of their affordable pricing, companies of all sizes may access top-notch networking solutions.
Visit Green IT Solutions if you're looking for Switches Suppliers in Jharkhand, India. For additional information on less expensive options, visit our brand pages for Cisco Switch, HP Switch, and Juniper Switch.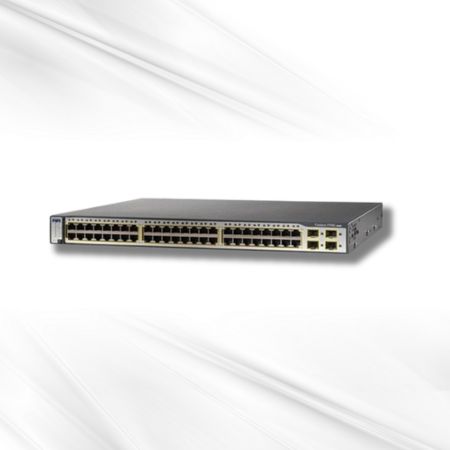 Benefits of Used and Refurbished Switch Suppliers from Green IT Soluzione:
Cost Savings: For your networking needs in Jharkhand, India, Green IT Soluzione's used and refurbished switches are significantly less expensive than brand-new ones.
Sustainability: By eliminating electronic waste, purchasing used switches from Green IT Soluzione aligns with green IT standards and promotes environmental sustainability.
Reliability: Green IT Soluzione is renowned for offering trustworthy and completely functional refurbished switches that function just as well as brand-new equipment, ensuring the stability and effectiveness of your network.
Drawbacks of Used and Refurbished Switches:
Limited Availability: Specific switch models may be limited, especially for older switches. However, Green IT Soluzione offers diverse options to meet various networking requirements.
Warranty Period: Green IT Soluzione provides warranties on its refurbished switches, although those warranties may be shorter than those for new switches. Ask them about the details of their guarantee.
Features: Older refurbished units might not have some modern features seen in brand-new switches. Examine your unique networking requirements to see whether these functionalities are required for your system.
Note: You can combine cost savings with dependable networking gear by considering these variables and selecting Green IT Soluzione as your go-to supplier of used and refurbished switches in Jharkhand, India.
We offer premium Cisco switches at Green IT Soluzione Suppliers in Jharkhand, India. These switches are renowned for their dependability and cutting-edge features. Your network is in capable hands with Cisco switches, supported by our professional advice and local support.
What to Consider When Purchasing Used and Refurbished Switches:
Provider Reputation: When searching for used and refurbished switch Suppliers, pick a reputable provider with a history of producing high-quality goods. Green IT Soluzione is a well-known provider of trustworthy networking hardware in Jharkhand, India.
Warranty and Support: Confirm the availability of a warranty and the level of support for the switches given by Green IT Soluzione. Your access to support should any concerns emerge is ensured by their dedication to client satisfaction.
Extensive Testing: Before making switches available to consumers, Green IT Soluzione ensures they undergo extensive testing and refurbishment procedures to ensure they are in good working order.
Compatibility: To ensure seamless integration into your network setup, make sure the switches from Green IT Soluzione are compatible with your existing network architecture and requirements.
Pricing: To ensure you obtain an affordable solution without sacrificing quality, compare Green IT Soluzione's costs with those of new switches and other refurbished solutions.
Why Would a Router Need a Switch?
In a network, a switch and a router perform separate tasks. Routers are responsible for data routing between networks, such as linking your local network to the internet. However, switches are employed within a local network (for example, in your house or business) to connect numerous devices and efficiently support local data traffic. Routers frequently have built-in switches to provide both routing and local network connectivity. This integration makes network administration more straightforward, making interoperability between devices on a local network possible.
For in-depth information about routers, please visit our webpage at Refurbished and Used Router Suppliers.
What Is the Use of a Network Switch?
Network switches effectively control data flow while tying various devices inside a local network (LAN). They are often used as follows:
Connectivity: The switch's ports connect things like computers, printers, servers, and other networked equipment.
Data Forwarding: The switch effectively forwards data exclusively to the port where the destination device is situated when a device on one port transmits data to another on a different port. By doing this, network congestion is decreased, and data recipients are reached.
Local Network Segmentation: Managed switches allow administrators to set up VLANs (Virtual LANs) to divide the network into sections for better organization and security.
Performance: Switches boost network performance by enabling fast data movement within the LAN.
Performance: Switches automatically transfer data to the device that requires it, avoiding needless network traffic, in contrast to hubs (which broadcast data to all connected devices).
Connection Speed
The speed of your switch's network affects how quickly data can be sent throughout your network. Network speeds for buttons are 100 Mbps for Fast Ethernet, 1 Gbps for Gigabit Ethernet, and 10 Gbps for 10 Gigabit Ethernet. The performance increases with CPU speed, but the price goes up.
The network speed you need depends on your company's programs and requirements. For instance, if you frequently use cloud computing or video conferencing, you might desire a higher cost than if you only infrequently use email or web browsing. Examine the speed of your internet connection and other network components like routers and PCs because they may impact the overall network speed.
Conclusion
Although selecting the ideal network switch for your company can be challenging, it can significantly impact your productivity, effectiveness, and profitability. Considering these things and speaking with professionals, you may choose the perfect network switch for your company's needs.
We Supply Our Products At The Following Cities Of Jharkhand
Ranchi, Jamshedpur, Dhanbad, Bokaro Steel City, Hazaribagh, Giridih, Deoghar, Dumka, Palamu, Garhwa, Chatra, Sahibganj, Godda, Pakur, Gumla, Lohardaga, Latehar, Simdega, Khunti, Jamtara.
Why Choose Green IT Soluzione for Used and Refurbished Switches
You may rely on Green IT Soluzione, a reputable supplier of high-quality used and refurbished switches in Jharkhand, India. Why pick us? We provide a wide range of rigorously tested and refurbished switches to fulfill exacting quality standards as recognized suppliers in the heart of Jharkhand. Our dedication to dependability and sustainability precisely meets the demands of companies looking for economical and environmentally responsible networking solutions. Selecting Green IT Soluzione as your source for used and refurbished switches allows you to take advantage of our knowledge, local assistance, and environmentally friendly approach to IT, resulting in a network architecture that works well and is considerate of the environment.
Read More : Refurbished and Used Switches Suppliers in Karnataka